The first step was meeting with the client. This allowed me to have a better understanding of the Farmers' Market and what makes them unique. I took notes and developed concepts that could help inform the direction I headed with the logo. 
Next, I started sketching. The client's main focus was a new logo that spoke to who they are. I wanted to convey that they are friendly, quirky, and produce-focused.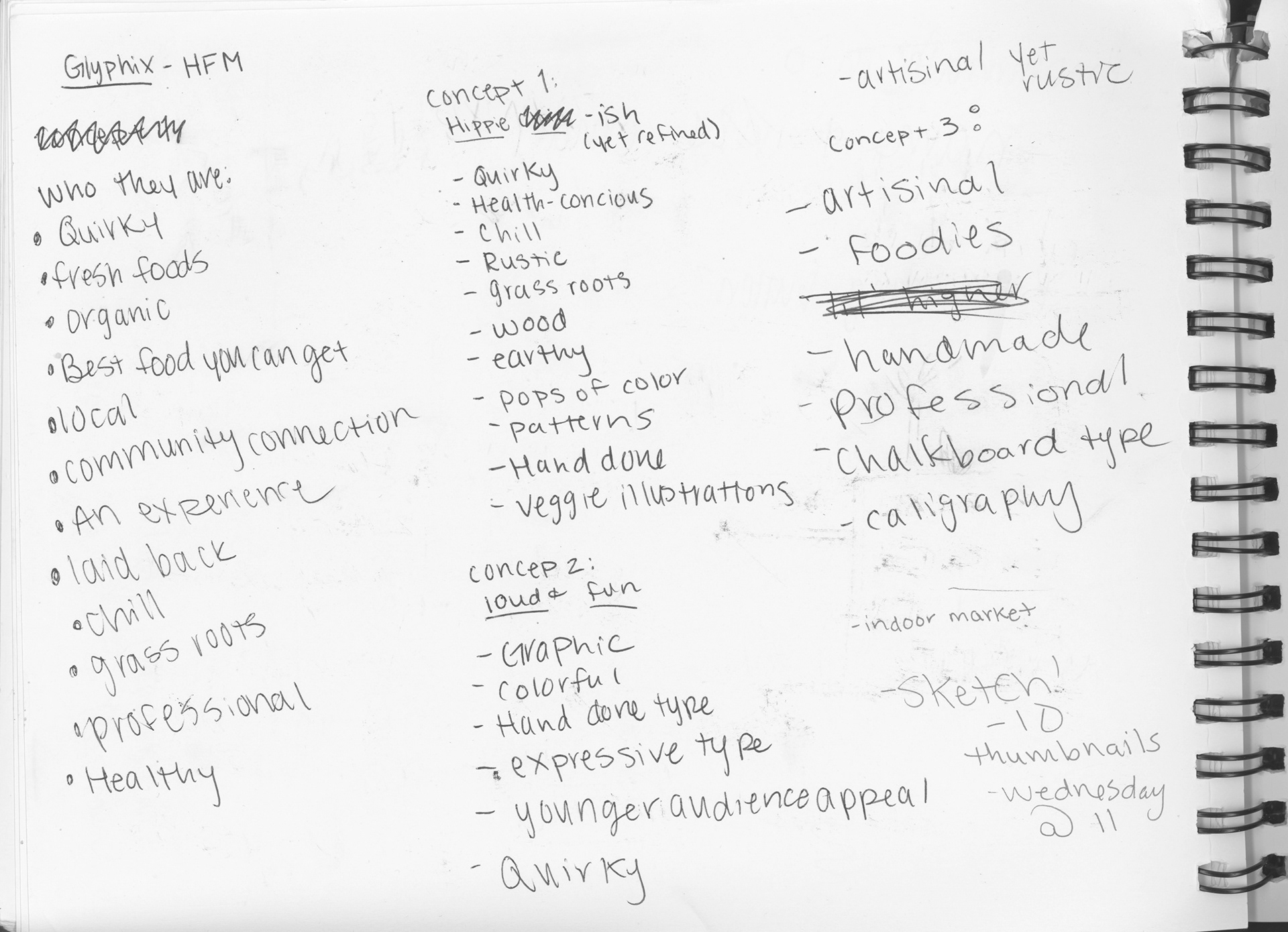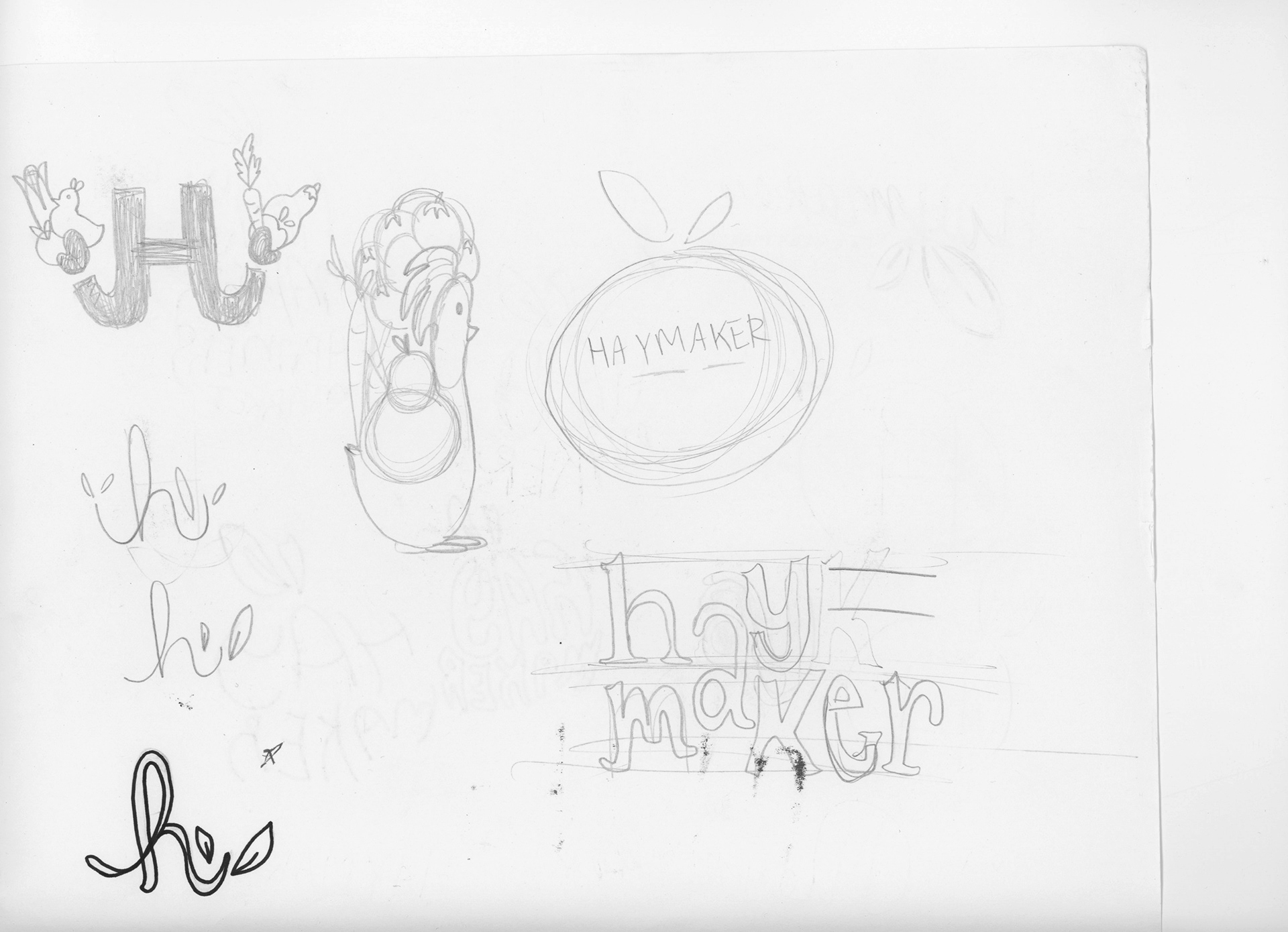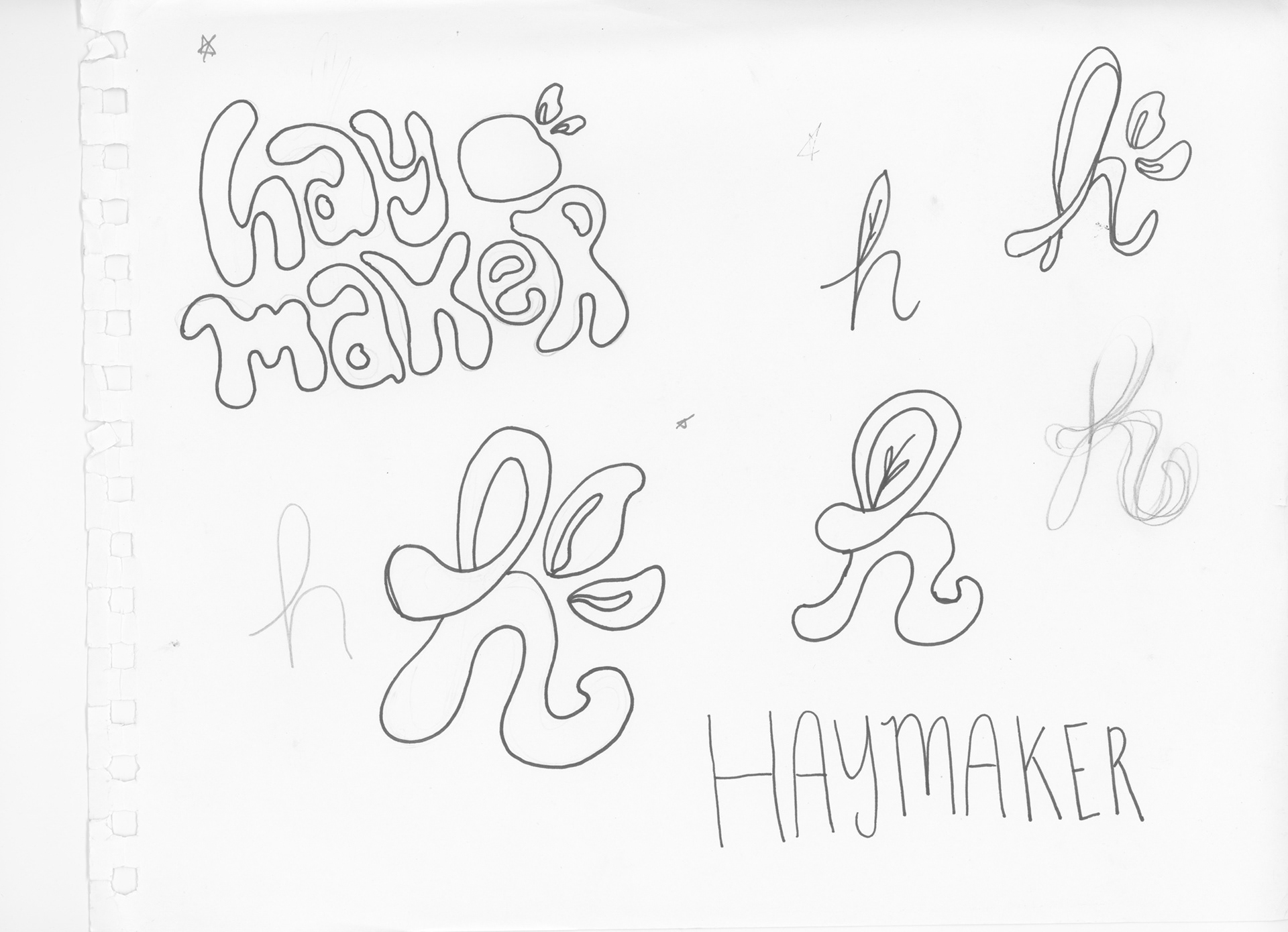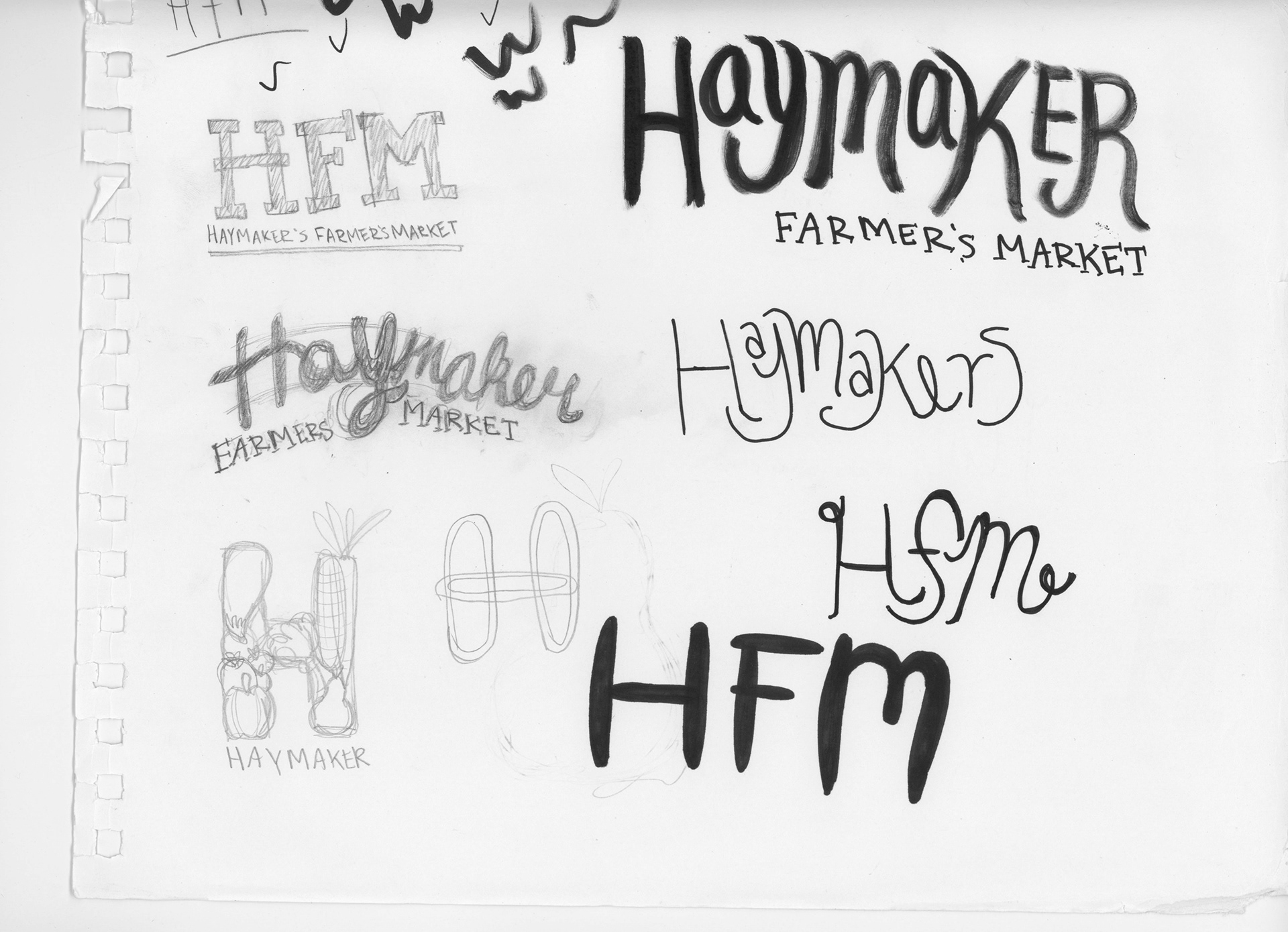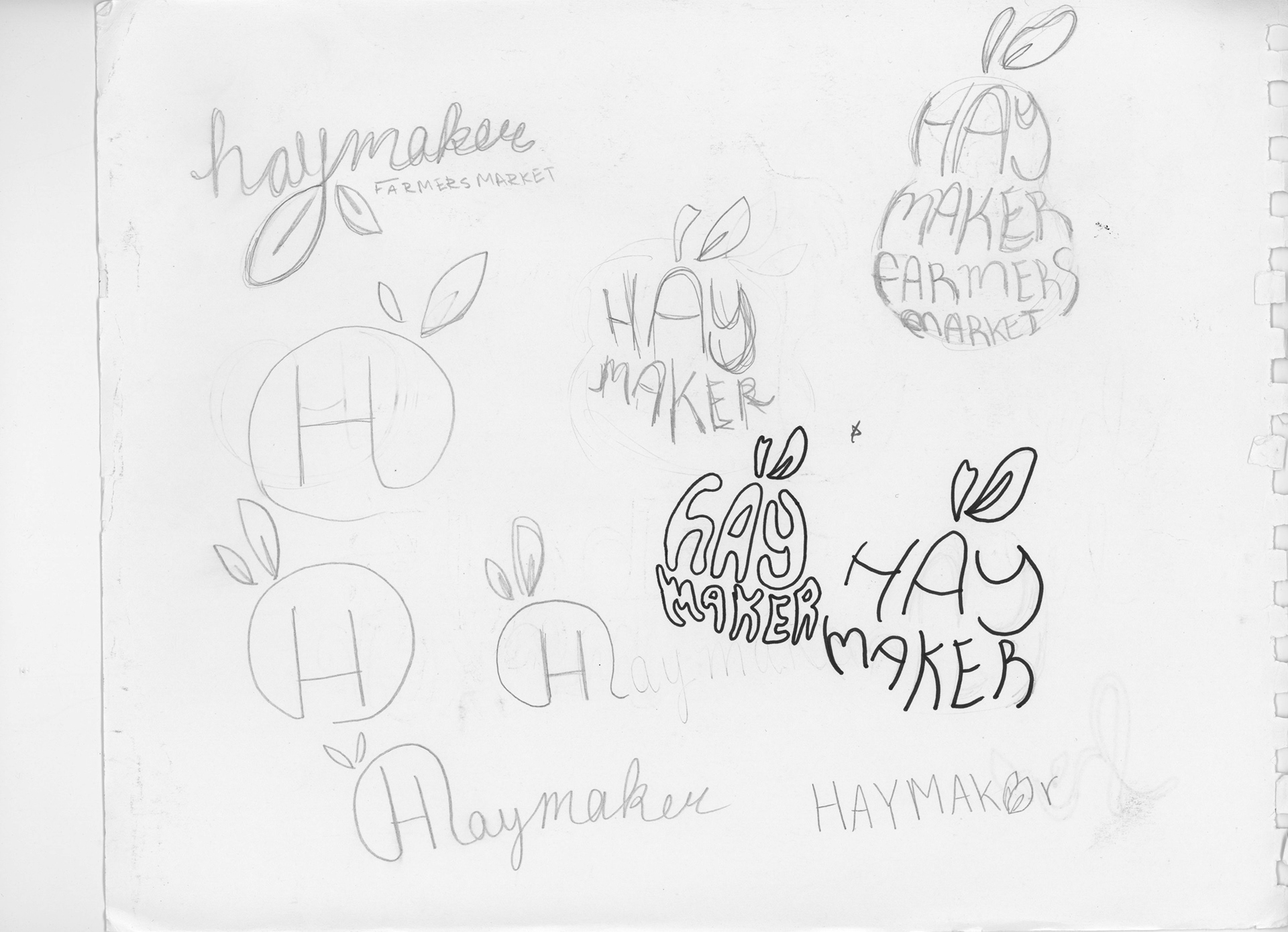 After meeting with the client, I moved forward with their feedback and ultimately created the mark below.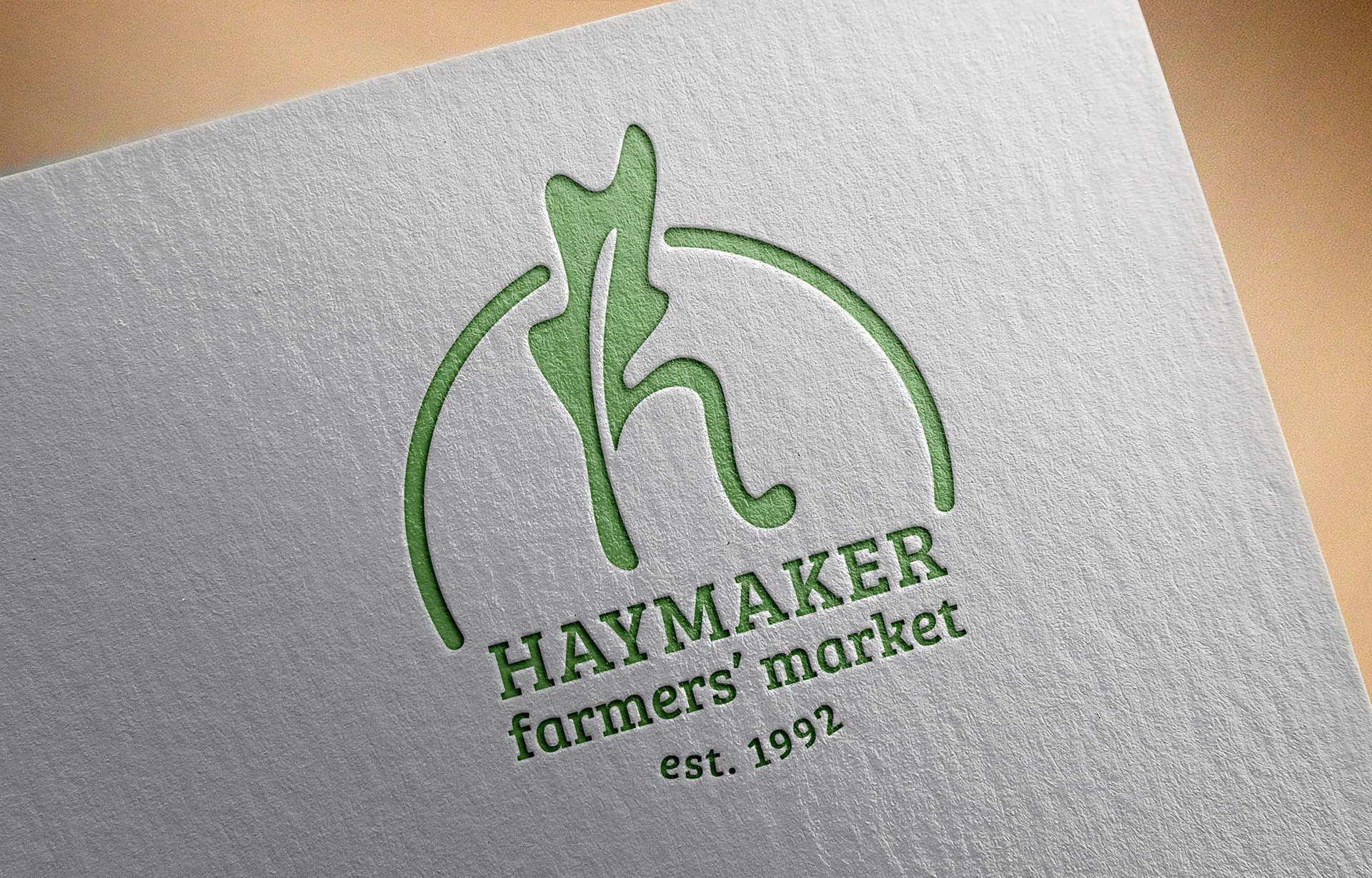 The mark was meant to represent fresh produce within the 'h' letterform. I wanted the mark to have playful angles and convey a friendly feeling.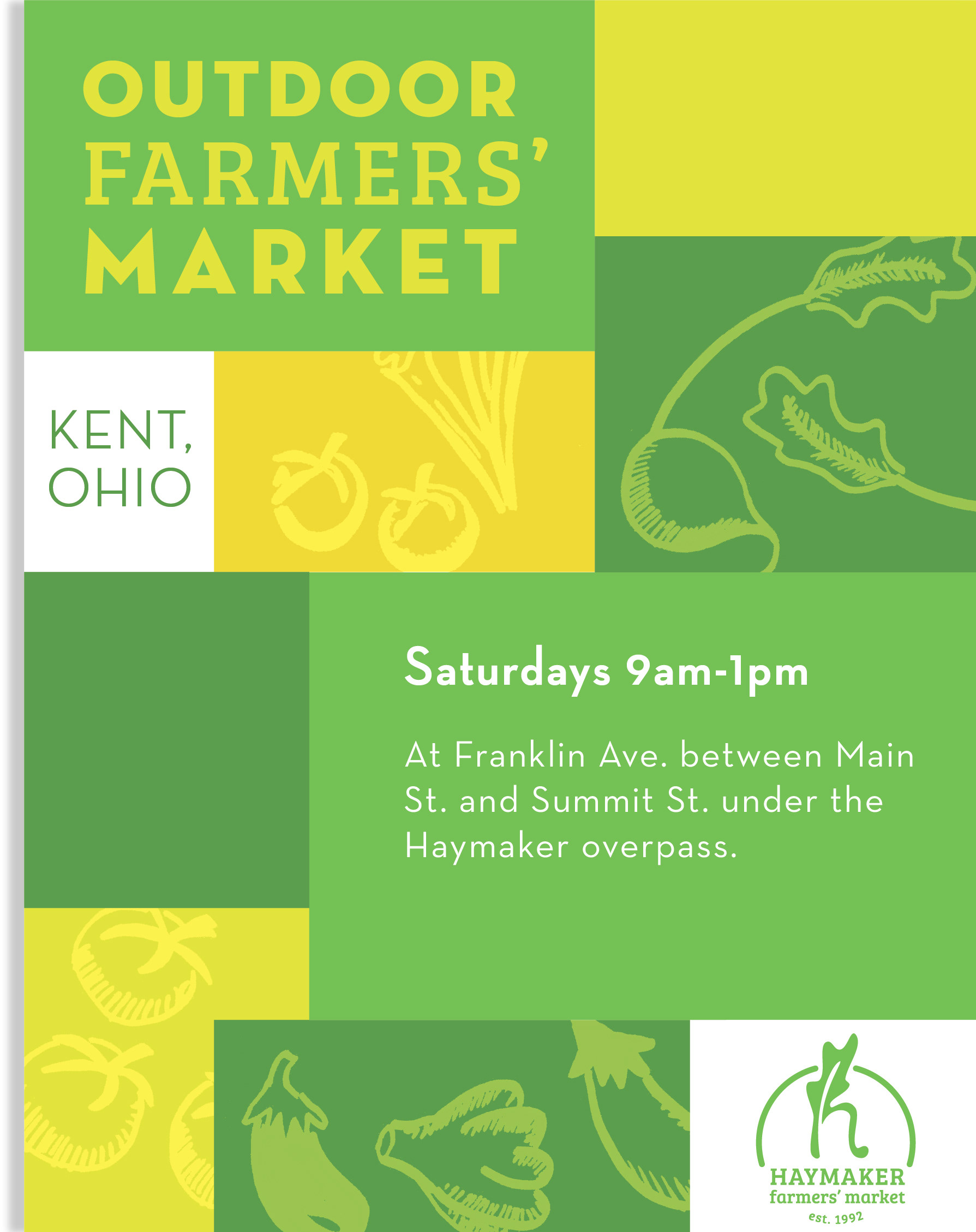 The branding was inspired by the farm fields of Ohio. When viewed from the air, the fields create a grid made up of shades of green. I also included illustrations of produce to keep a relaxed and playful aesthetic.